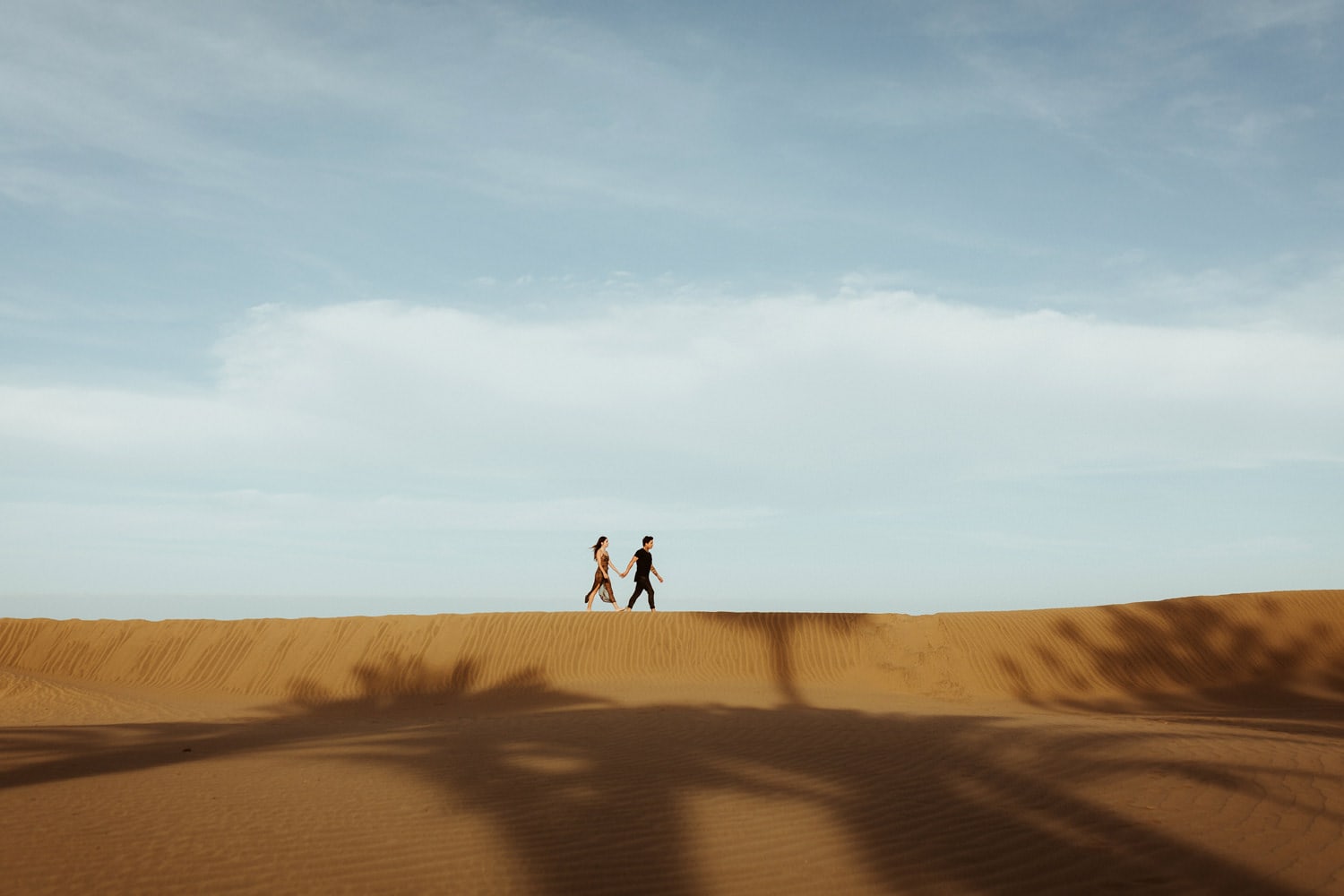 I met Angela and Ivan on the Azores during the Camp Archipelago Workshop and right after our stay in Portugal, I decided I have to visit these two lovers (who happen to be Gran Canaria wedding photographers, too) at their home on Gran Canaria. Said, done. Flights got booked and so I emerged out to the Canary Islands. For the first time I was going to visit this group of islands not that far from Africa. Fun fact, I'll be returning two more times this year, as I'm shooting a wedding there in September and will be teaching at Black Sand Workshop in November.
But let's get back to the story of my visit at Angela & Ivan's, or actually at Ivan's mom's place altogether. Fun days. We spent a lot of time talking, checkin' the beauty of the island, going for food with friends, such as Alejandro Gomez and Don Bringas of Don & Helen. And of course we shot a few sessions in the mornings and evenings, in the beautiful dunes, vast landscapes, in the water and underwater and around the area of Maspalomas, where the two are living.
While flying back home I had about six hours to spend, editing the photos and I loved the results.