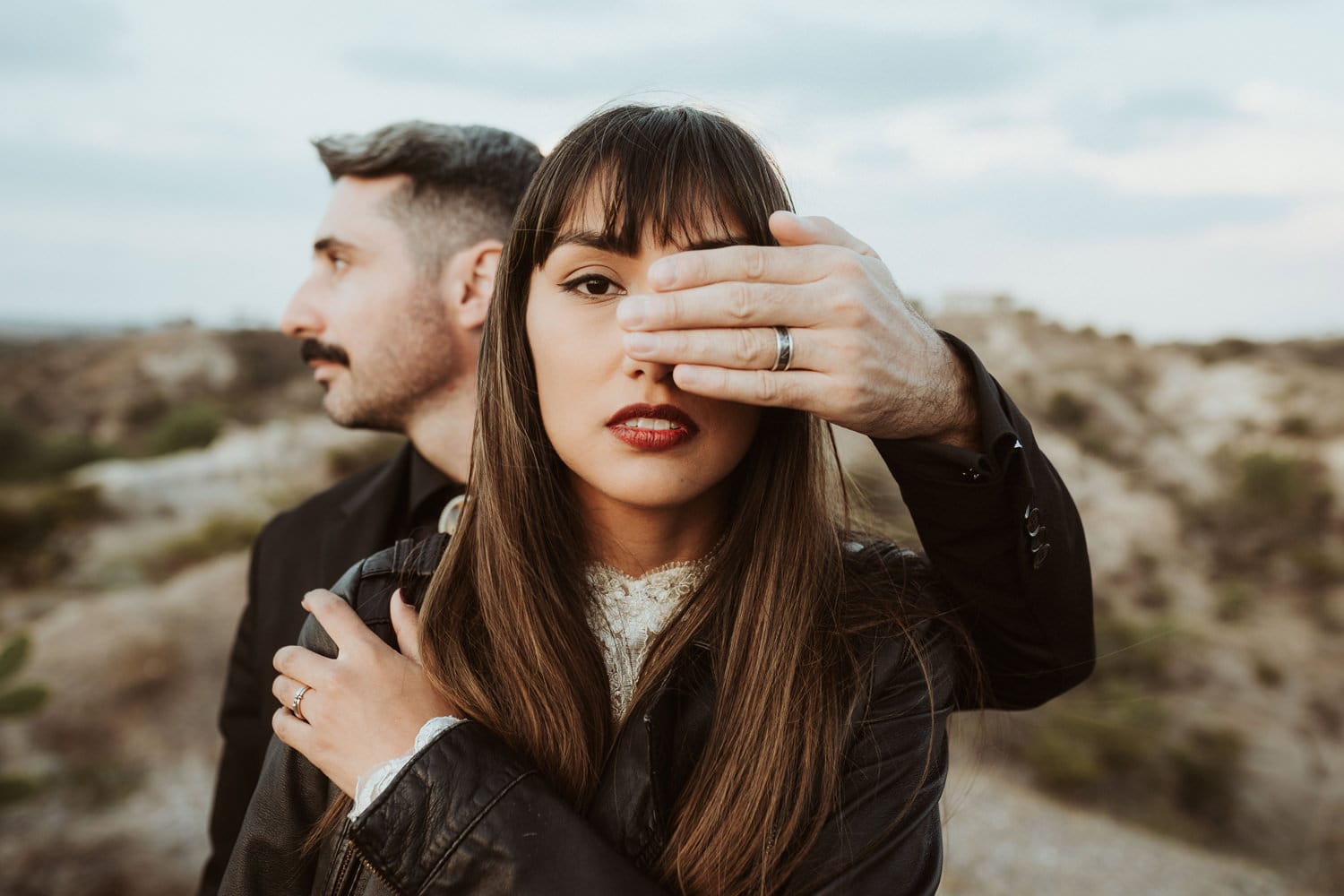 A ROCK AND ROLL WEDDING IN THE HEART OF MEXICO - SAN MIGUEL DE ALLENDE, (NOT DIRECTED BY QUENTIN TARANTINO)
San Miguel de Allende is considered one of the most beautiful cities in Mexico and in 2008 it was recognized, along with the Sanctuary of Jesus of Atotonilco (you'll read this name again later), as a World Heritage Site by UNESCO. Its attractive and cosmopolitan appearance makes it one of the favorite destinations for art enthusiasts. When I first arrived and took a stroll through the streets of San Miguel de Allende, I got reminded of my travels to Guatemala ten years ago, the colorful houses, the cobble stone streets, the smell of freshly prepared tortilla everywhere. Fantastic.
I had been dreaming about shooting this wedding in San Miguel de Allende, ever since Anna and Nahuel inquired with me. The way they wrote about their imagination of the wedding day, about themselves, I knew it was a fit immediately. I mean, how often does the photographer know about someone getting married before even their friends and family know about it? Exactly, I guess not that often.
Anna and Nahuel both are working as wedding photographers in Mexico themselves, so they knew exactly what they wanted for their wedding and what not. Which traditions to keep and to which give the finger. It was a wild combination, just think: ceremony in the church at noon and going crazy to a live rock band playing covers of rock and metal classics at night. So much fun.
The wedding's venue came right off AirBnB, some modern, basic, hacienda which was awesome to shoot at. While Anna and Nahuel were getting ready, each in their own room of the house, I loved every minute of shooting there, no artificial lights needed as the sun flooded the rooms with the best light I could have wished for. The colors and texture of the walls did the rest. So beautiful, you'll see.
Anna's hair and make-up artists did an amazing job and in combination with her dress, her bouquet made of dry flowers, her beauty was battling the sun about who's brightening up the room. Sounds slushy? You gotta deal with it, just telling the truth here.
While getting ready, Nahuel was accompanied by his brothers and his dad who all flew in from Argentina with their families. These Argentinians, a wild buch. I enjoyed being around them, the AirBnbs neighbor probably not that much. Just saying this: cars loosely parked on a lawn that every English lord would be jealous of. The Assefs' didn't care.
The ceremony was held in the Sancturary of Atotonilco, a church that got built in the 18th century and whose mural work has led the complex to be dubbed the "Sistine Chapel of Mexico."
The chaos broke out right after bride and groom left the church, outside a band was playing, not one that got booked by the couple, it was just there, and it was loud. So loud. At one point I thought I couldn't even hear my own thoughts. Bride and groom were moving around, friends and family were welcoming each other, everyone hugged everyone. It was a mess, but a beautiful one.
Five minutes of portraits, way too loud, let's head back to the venue where the guests and bride and groom got welcomed by traditional Mexican puppets dancing and lots and lots of beers and cocktails.
The beauty of the venue was that it was spacious, while the guests were enjoying their drinks, on the other side of the area traditional Mexican food got prepared. Nothing fancy, honest and good food. Just perfect the way it was.
A tradition that was new to me was up next: one I would love to see more often. Before their first dance, bride and groom danced with their mom and dad. First off it was Nahuel with his mom, followed by Anna and her Dad. He's a proud man. Tears and smiles on his face. Pure beauty to witness.
When Anna and Nahuel finished off their dance with small fireworks going off, the rock band started playing and, as expected by bride and groom, guests seemed a bit confused first, but joined the couple on the dance floor quite fast.
As it got darker the hundreds of italian lights lit the area and left everything in a romantic feel. The "bold as love" neon sign, handcrafted by Nahuel himself gave a modern touch to the whole scenery.
The party got started and took off with a mix of live music and some funky DJ tunes. Van Halen, Megadeth, The Killers but also some 80s and 90s pop music was in the air. A few hours and hundreds of drinks in: Piñata time. People, I mean Nahuel's brothers, went nuts. I had to get away from the madness as I was a bit afraid of getting hit by the stick or someone's foot. Someone had to stop them. Luckily the Piñata didn't stand the test for too long!
When, on Sunday, Anna, Nahuel and I met again for our portrait session, we started shooting in the old town before we headed off outside of town into the desert, where they took me to a small chapel that Quentin Tarantino would have loved to film at for sure. But you'll see in a bit.
You're going to want to scroll all the way through this one, I know it's long, but the portraits we took are something you definitely wanna see...
Are you getting married? i wanna shoot your wedding. so,
hire me now
!