I want photography to be more than something on your checklist of things for your wedding. It's something that will only increase in value over time as the images get passed on for generations to come.
If you're just wanting a photographer to show up and get the typical, posed, smiling "perfect looking" shots, we might not be the best fit. And that's all okay, because you deserve to have a photographer that will fit exactly all your wants and needs.
Once upon a time, weddings were a drag. It was all about prestige, patriarchy and power. Good thing we live in the 21st century, right?
It's time to shake things up a little.
You actually don't need no other reason to get married than you being madly in love with your significant other. It's a simple as that. It doesn't matter how much money you'll be able to spend –what matters is that you put your heart and soul into it. It's all about following your heart and celebrating the unique bond you share. Fortunately, "that's how everybody is doing it" isn't a conclusive wedding planning argument anymore, so ditch the expectations and feel free to create your own traditions. I'll be there to capture it all, with honest and artistic authenticity.
Last but not least: for me, a wedding is one of these days on which love is celebrated, but honestly, we should celebrate it every single day. Time moves fast and we never know when it's gonna be over, so live life to the fullest.
To elope: the act of two lovers running away from family and society to get married in secrecy, usually without the knowledge of one's parents and family.
That's one definition I found for the term elopement, and to be honest, I think it's one of the best ways for couples to get hitched, for one simple reason: It gives you freedom. The freedom to throw antiquated traditions overboard. The freedom to follow your heart instead of somebody else's expectations. The freedom to say 'yes' to your significant other without society watching and judging. The freedom to go on an adventure with your favourite person.
Sounds good?
Well, it takes two rebellious romantics to elope. May I suggest you take a rebel with you to document it all?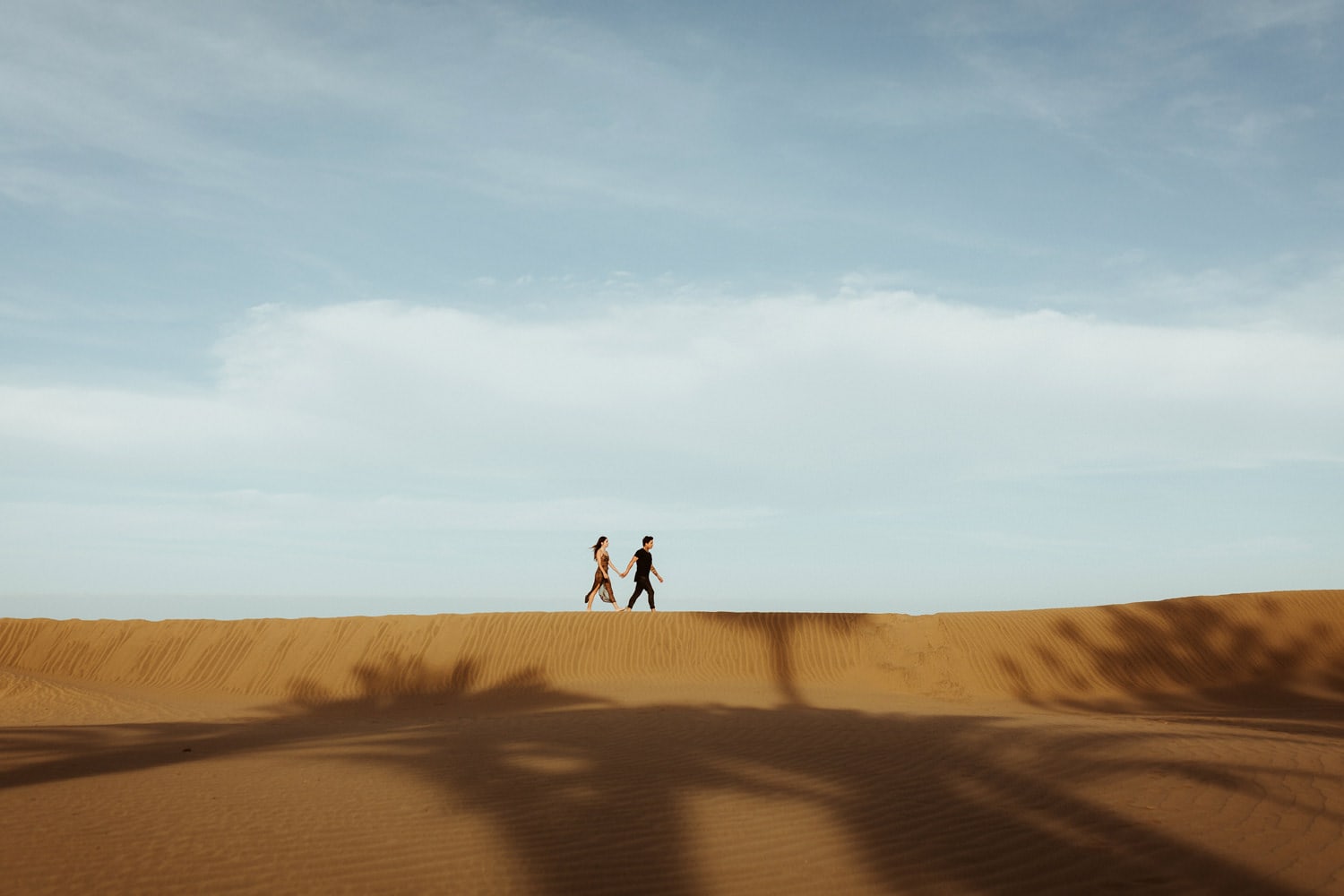 My lovers sessions can vary between "just" a portrait session of two hours, or they can end up me being your travel companion and storyteller on a road trip of yours. Ever thought of going on a trip and having it documented? Yeah, count me in.
And sometimes the most epic places are right on our doorstep. I'd love to shoot portrait sessions in your home town or next door, too.
I am looking forward to document your story, wherever it will unfold.