I'm so excited, and I just can't hide it. After some time of working on my new website I'm so happy to launch it today!
Take a look around and you'll find lots of information, about my work, my process, myself, lots of things you might find interesting. Go on reading if you wanna know a little more about the whats and whys, if you only care about winning a free Lover's Session, scroll right to the bottom of this page to fill out the form...
Here's a little tour of the new site and what you can expect:
"WE CAN BE HEROES, just for one day", I guess you know that beautiful song by David Bowie, if not, feel free to listen to it while you continue to read.
It's not only that I love this song, but I believe that especially on days, such as your wedding day, you are the heroes of your own story (and all your loved ones will treat you like one on that very day). With my photography I want to emphasise this even more and so this little slogan, if you wanna call it that way, suits very well. So that's to that.
By the way, did you already notice that subtle grain effect? I love this so so much, I feel it makes the whole site look more cinematic, sometimes it even feels like there's movement in a photo even if there's not.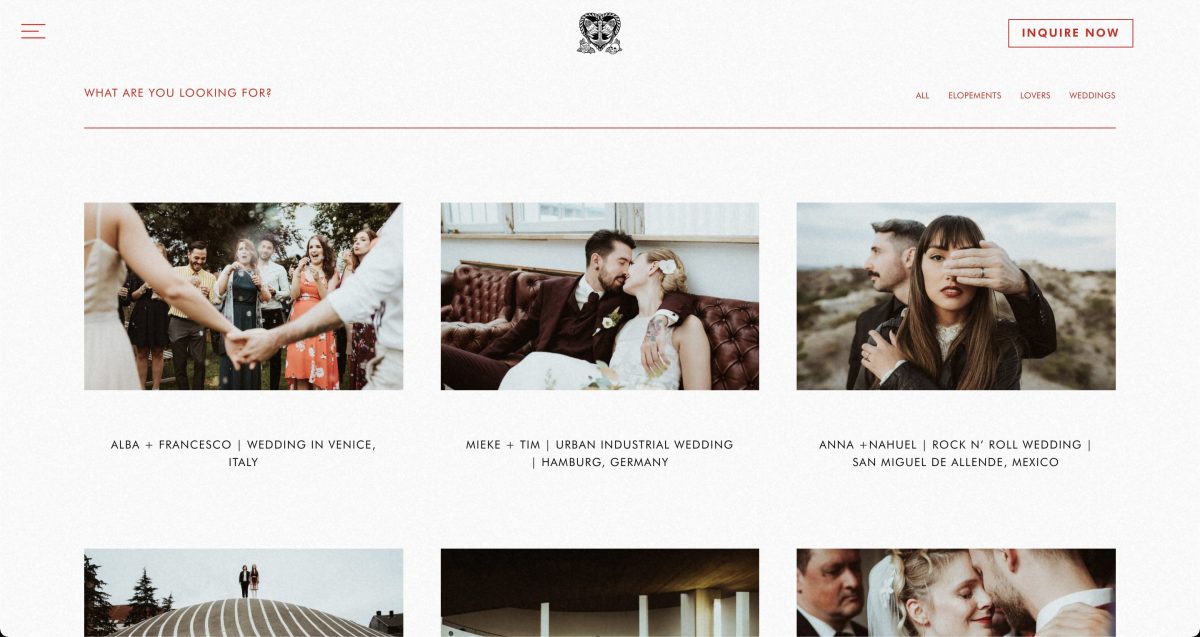 In the stories section, what do you expect to find? Stories, of course. My selection of weddings, elopements and lover's sessions. You can have a look at all of them or filter by genre. Which one's your favorite? Feel free to message me and let me know or just leave a comment below the very post.
Here you'll find lots of info about me personally, personal photos, some fun facts plus a timeline of the Hafenliebe Wedding Photography history so far, from 2012 up until today. Enjoy reading.
Everything you need to know about my approach on shooting weddings, elopements and lover's sessions. I'm going in depth about my process, what's important to me and what's not. You'll notice possibilities to choose different topics right aside the images on this side, so don't forget to read all of it.
Also you'll find some testimonials by couples I worked with in the past. Didn't bribe them to be that wonderful.
In here I'll share information that you might consider helpful while planning your wedding, I'll post about favorite locations, awesome vendors to work with, all these kinda things, but this will also be a place to share personal experiences from travel, workshops and stuff like that.
This link will take you to a whole new site, which is actually part of this site. Confusing? Maybe! In this sub-site wedding photographers will find lots of things that can help them up their game. You can purchase my Lightroom presets, book a 1:1 coaching or find info on upcoming workshops, but I'll also share tons of information on my workflow there. Head over there to check it out. You won't regret it.
So here's what you've been waiting for, click the link to head over to the entry form for my
LOVER'S SESSION GIVEAWAY